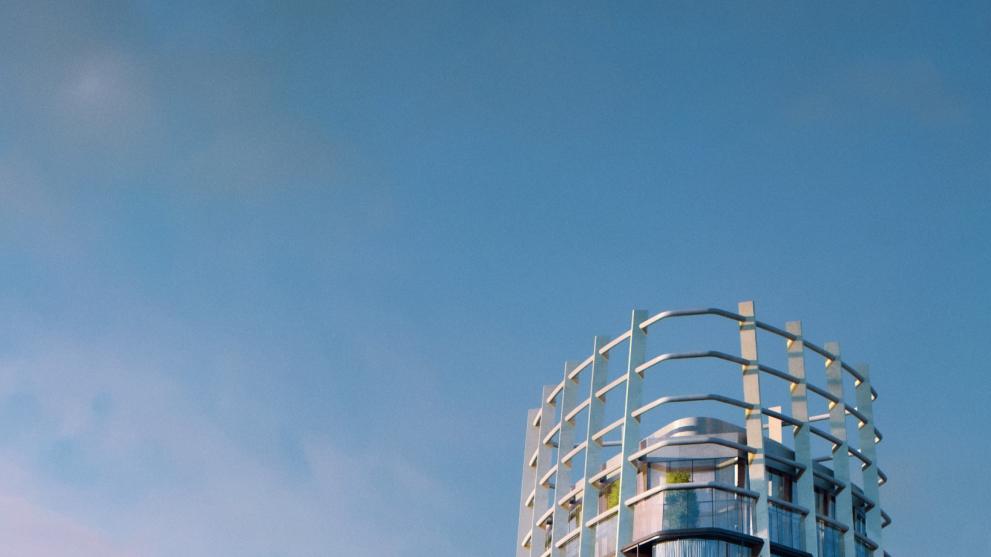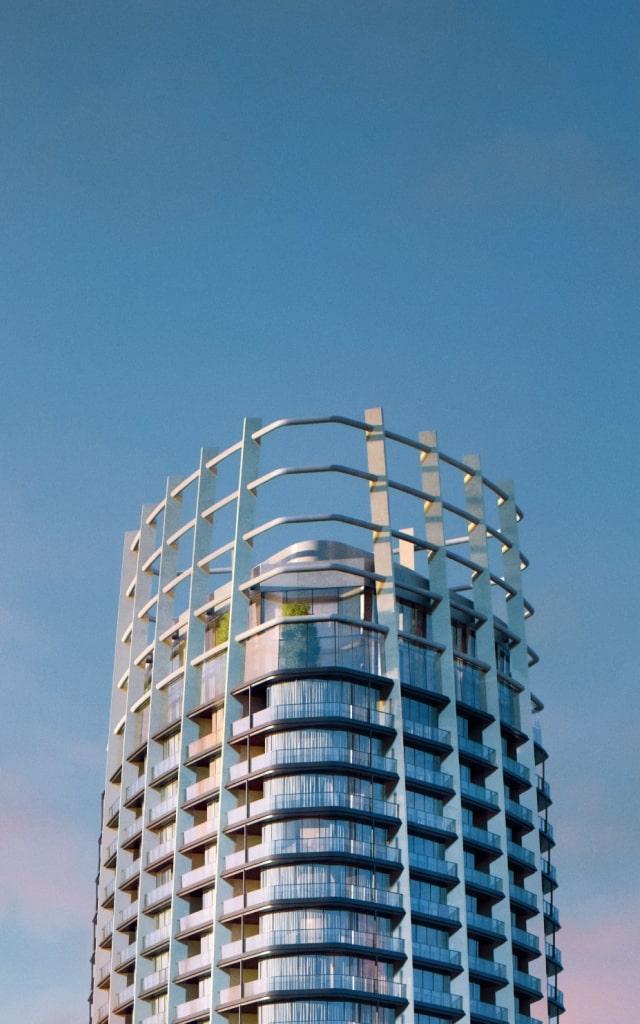 New look at city ​​center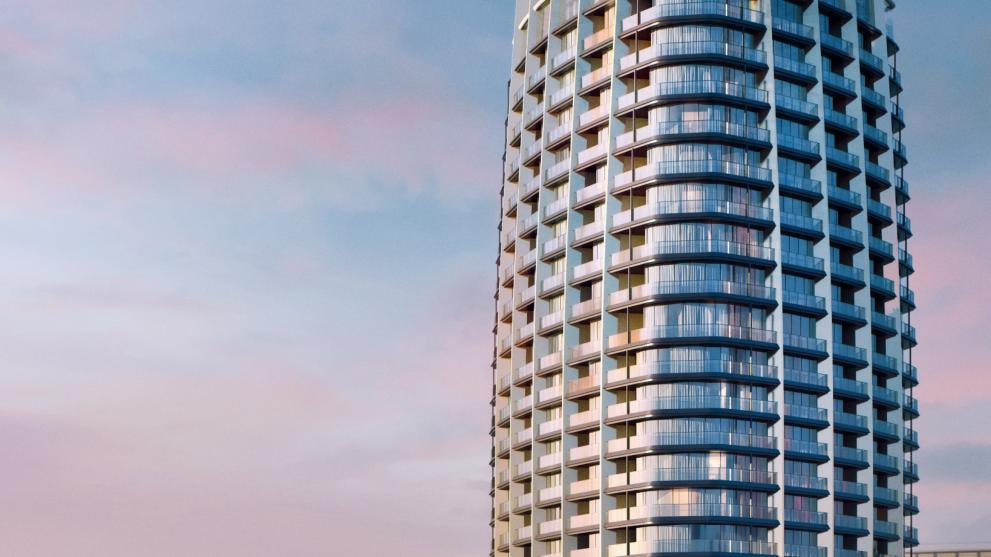 Bratislava's iconic skyline will be complemented by a welcome new addition – the 168-metre Eurovea Tower, Slovakia's very first skyscraper.  
With an imaginative and elegant design based on gentle curves, the refined beauty of Eurovea Tower will become a dignified urban counterpoint to the landmark grandeur of Bratislava Castle. The tower's beautiful silhouette will be accentuated with an interplay of light and shade by day, and subtle lighting by night – its inspiring views will include the emerging Eurovea City district and the Danube riverside.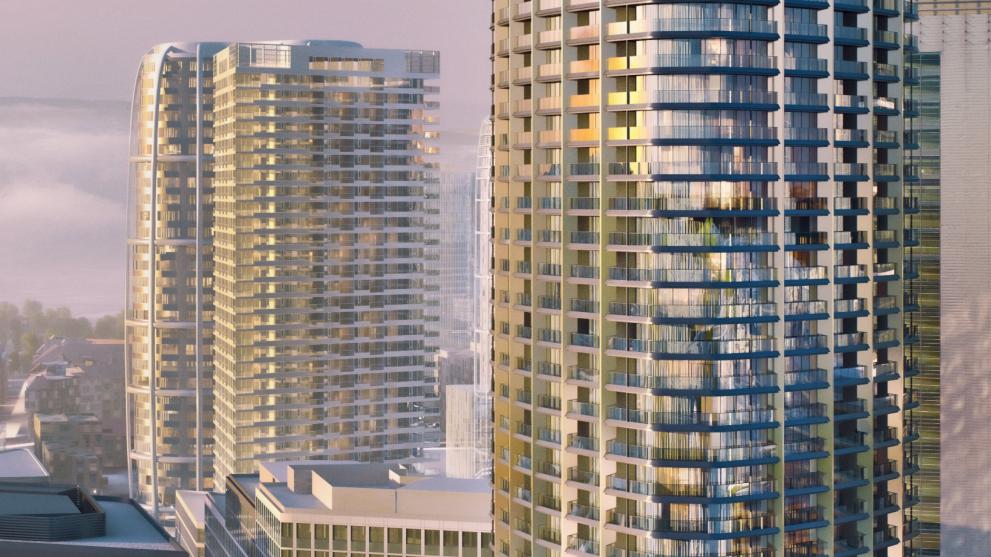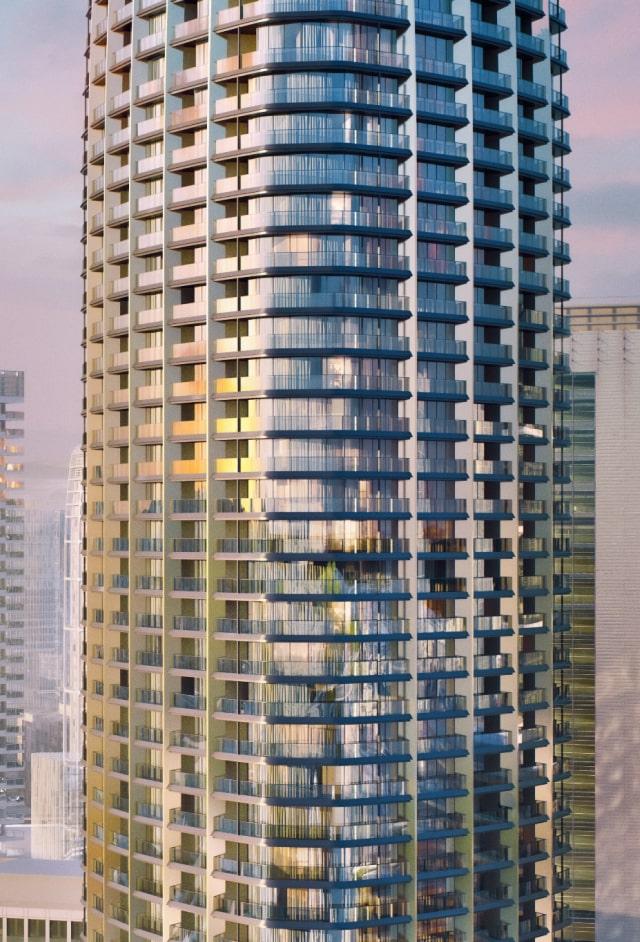 This project will deliver high-quality living for families, couples and individuals with all amenities close at hand. Eurovea Tower will become a true benchmark of contemporary urban living by uniting stylish residences with optimal lifestyle, cultural and sporting activities along the Danube, and a market-leading shopping centre.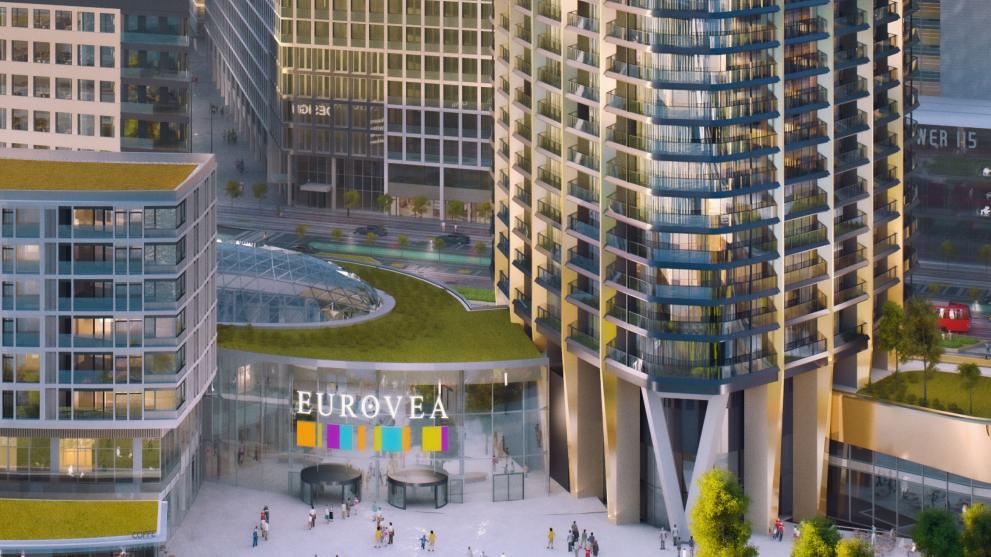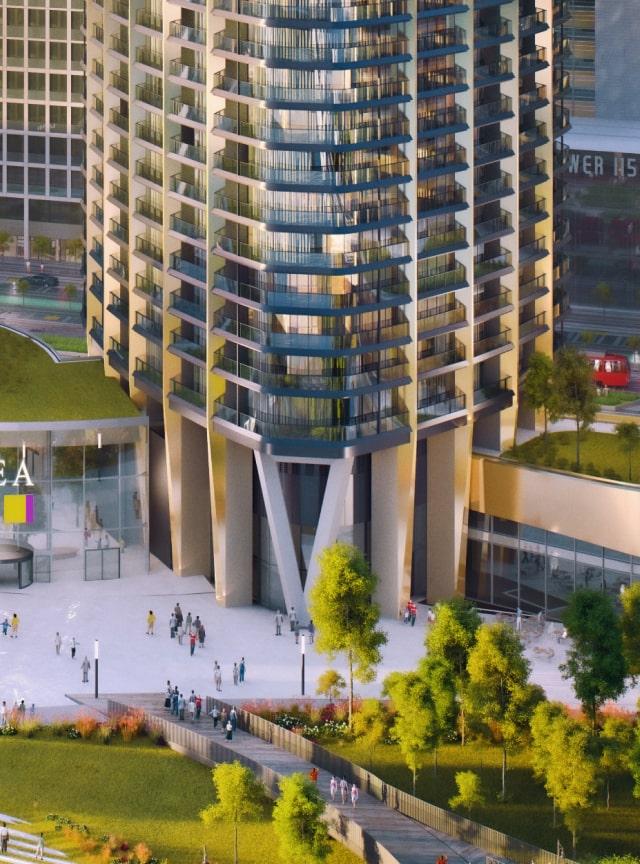 Eurovea Tower's 389 residences are designed to highlight the amazing panoramic views. Sophisticated apartment layouts maximize the variability and flexibility of living, with the option to easily adapt space to dynamic individual lifestyles. Eurovea Tower also follows the very latest developments in interior design, while also valuing the importance of privacy and security.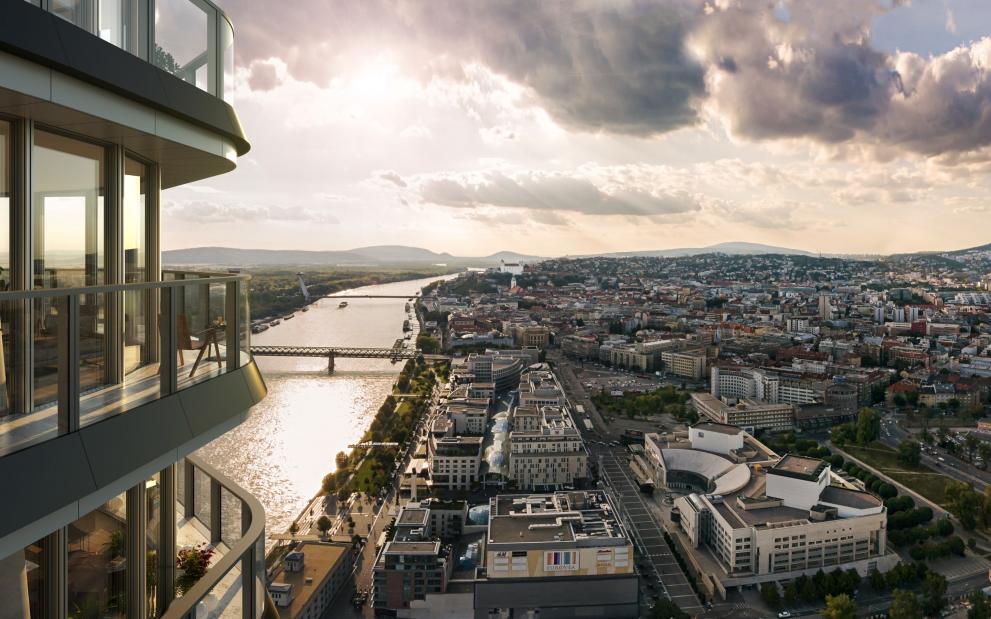 Each apartment's high quality standard fitting reflects the whole project's benchmark character. With floor-to-ceiling glazing and glass handrails on the unique terraces, all apartments are guaranteed inspiring and crystal-clear views of the river and city. The high standard of apartments will also include the cooling and shading of rooms, six state-of-the-art lifts, deep-pile carpets in corridors, and an attractive entrance lobby with reception. The skyscraper will also have direct access to Eurovea shopping centre – so residents can keep their feet dry on the way to the city's best shops, services, and entertainment options.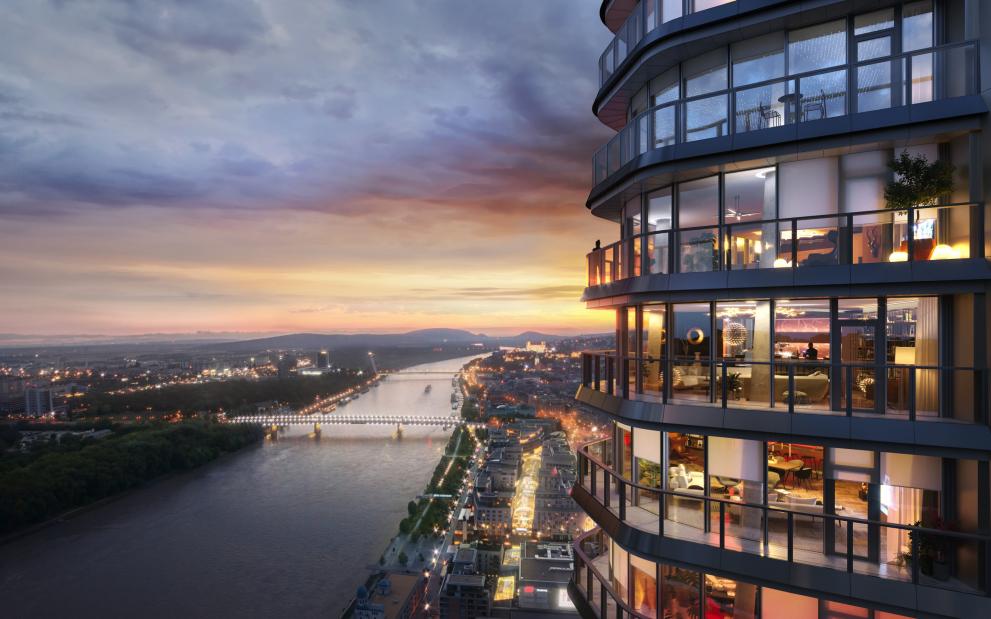 Eurovea Tower's crowning glory
will be the exclusive residences
that adorn the skyscraper's top floors.
As the highest residences in Slovakia,
these 45 spacious apartments will have
the most prestigious address in the city.  

exclusive lobby

exclusive common area

direct access to shopping centre

high ceiling

6 fast lifts

panoramatic views

exterior shadowing

airconditioning
Choose floor
Flat offer
Choose your
floor
Back to floor selection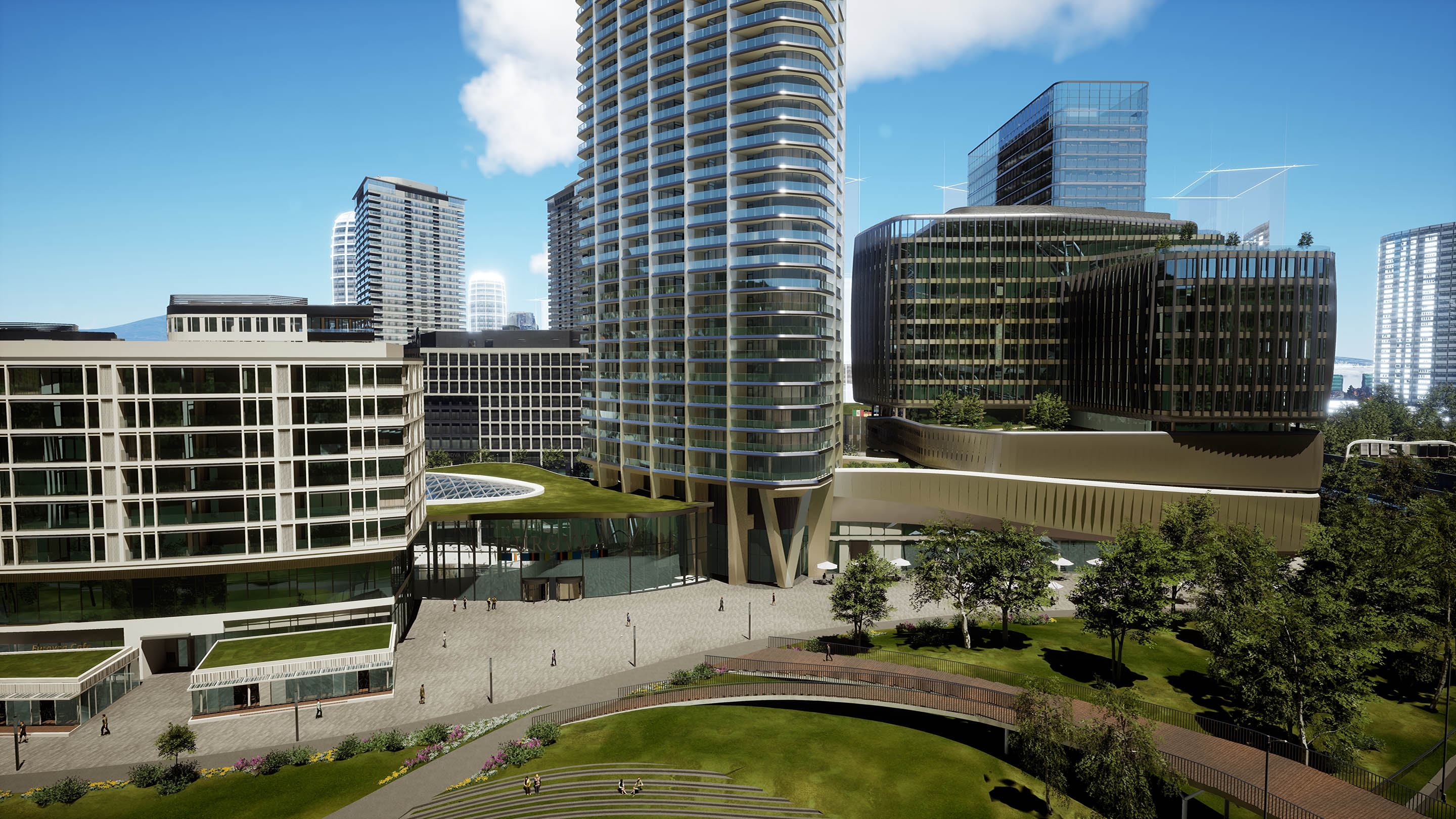 Contact
Do you have any question or interest in apartment?